CEO Message
Jeil Machinery has been verified the ability of achievement through experience of internal and external automatic system project of many years, reaching to a stage of production and test of the automatic system based on total engineering capacity that provide from the planning to after service.
Jeil Machinery has successfully grown into a number one company specialized in automatic equipment based on technical skills and know-how, with its management philosophy of "Achieving improvement of technology and Making a life to enrich as a pioneer of automation industry", which has remained in place since its establishment in 1992, Jeil Machinery will be a reader of future automotive industry through a constant R&D.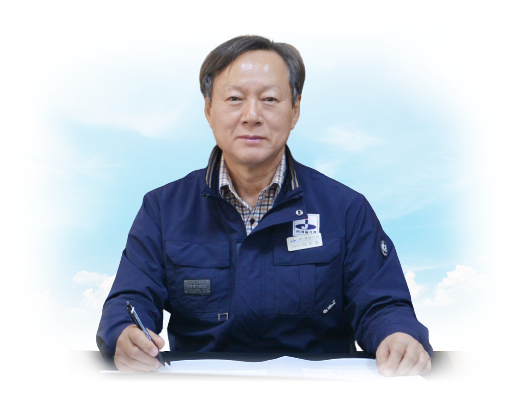 Jeil Machinery is specialized in production of "Assembly & Car body Automation line equipment" and has achieved recognition of a quality from internal and world automotive industry as provide from the planning to after service of the best Automatic system, Jeil Machinery establish a medium-and long-term vision 「Create of world best brand」 in order to expand to the world, for this, Jeil Machinery is promoting activities vigorously for acquisition of new market and competition with high-ranking companies, with its business strategy of 「Strength of standard system for quality assurance system」, 「Capability improvement of total engineering」 and 「Ensure competitive price」.
Jeil Machinery always think about a customer first and promise to be a real leader to achieve creative economy and meet customer demand based on the pursuit of global business, New technical developments, Company's brand value improvement, Core competitiveness in terms of the utmost efforts for customer satisfaction.
JEIL Machinery CEO Soon Ho, Yang